Welcome to the Panel Shop Blog. There's always an interesting project at the shop, and we'll share some of them with you as we make progress on each car.
Mark Barton…
…and Steve Hall
joined forces after working for Aston Martin and Rolls Royce learning traditional panel forming in the early 70s. You can read more about them in their Bios.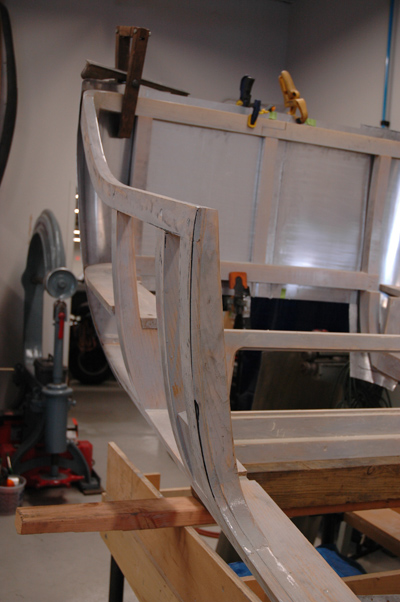 The latest project is a Stanley Steamer that requires a complete body. An ash frame that was sealed in epoxy was shipped to the Panel Shop, and Mark began work fabricating the aluminum panels that will be attached to the frame.
At first glance this body seems simple, but on closer inspection, there are a lot of compound curves that meet one another.
Mark carefully shapes each panel and makes notations on the flat sheets of aluminum to show where the panel needs to be shrunk and where it needs to be stretched. We'll keep posting pictures of the progress as the Stanley Steamer takes shape.